About the Head Brewer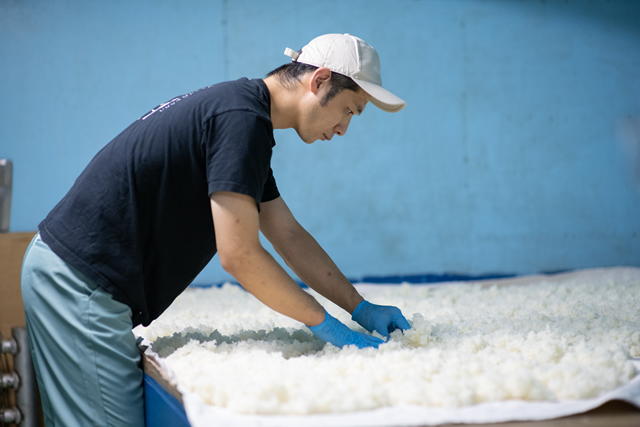 7th generation, Yuichi Tsubosaka.
After graduating from college, he worked in a liquor wholesale business in Tokyo.
During that experience, he reconsidered his profession, saying,
"I want to make and deliver with my own hands what I think is
' the most delicious,'"
whereupon he joined Sanyohai Shuzo in 2008.
He has been in his current position since 2015 after receiving training at a specialized institution and mentorship under head brewer Tajima,
who had maintained the taste of "Banshu Ikkon" for many years.
Day by day in his profession, he continues to take the challenge of sincerely making sake head on.